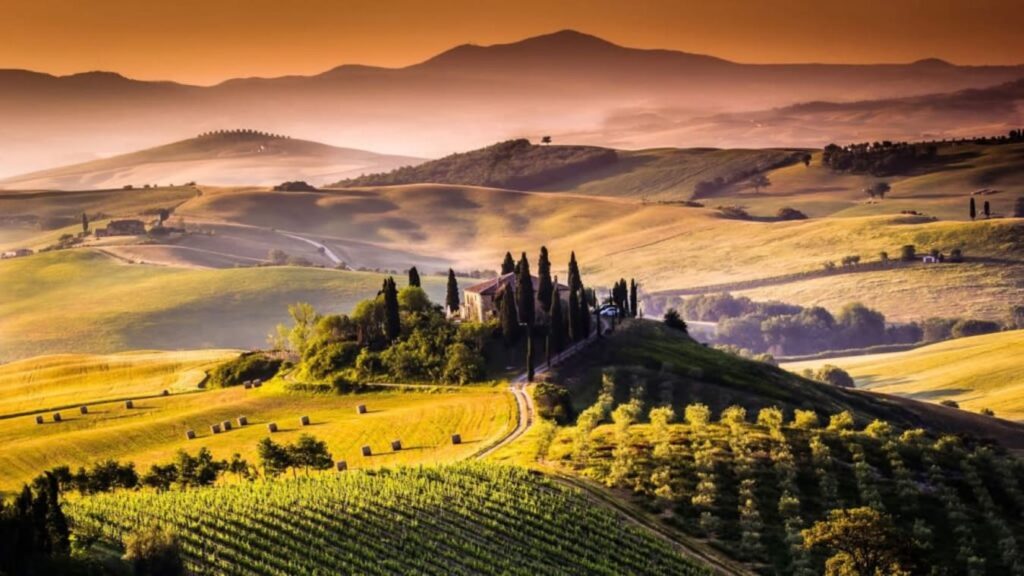 TUSCANY VILLAS – LIVE LIKE A LOCAL
Experience an intimate and authentic Tuscany in a 16th century villa in a 1000-year-old medieval village. Your villa is your base to explore this gorgeous area and your private guide will show you the wonders of Tuscany. Try your hand at Italian cooking at a private family cooking school and enjoy local wines.
TRIP HIGHLIGHTS
Experience an intimate and authentic Tuscany at your choice of villas, some dating from the 16th century
Tour through the beautiful, Chianti countryside with a local guide
Learn to cook like a local at the included Italian Family Cooking Experience
Visit nearby vineyards and enjoy the excellent, local wines
Visit nearby Siena, Arezzo and Florence, known as the "golden triangle"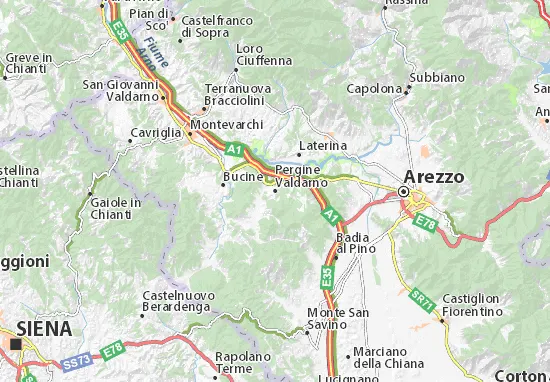 AT A GLANCE
ITINERARY DETAIL
DAY 1: WELCOME TO ICELAND
---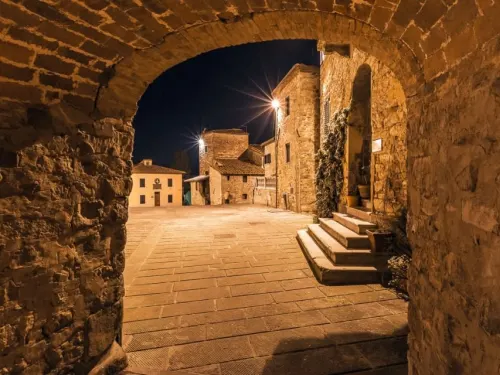 Tuscany Villa, Live Like a Local
Choose from one of four villa units, completely remodelled and outfitted with all modern amenities on the inside, all nestled within a 500-year-old villa.

Over the 7 days of your Tuscan Experience, you will
Be greeted by the owner of the villas who will familiarize you with the accommodations and will then walk you around the village so you know where to get your morning coffee, baking or fixing for a picnic or dinner
Have a full day (10 hr) private tour – the exact details can be tailored to your interests
Daily Summary
Tour: Tuscany Villa, Live Like a Local

One half-day (4 hr) private tour
Engage in a family Italian cooking experience: prepare, cook, eat, drink the wines you have found during the day, laugh and enjoy the company of your Italian hosts
Meet the Owner
Upon your arrival, you will be warmly greeted by the owner who will spend about 2 hours with you walking through the village surrounding the villa. You will be introduced to the barista, baker and butcher – all meat & eggs come from the village, pharmacist, bar owner and will be provided with maps and brochures from the surrounding area. You are encouraged to wander and immerse yourself in the local culture. Ask all the questions you want, the owner knows this area very well and can plan a great Tuscan adventure for you during your stay.
Your Location
Nestled amongst the trees on a hilltop in the middle of the triangle that is Siena, Florence and Arezzo, you will find this quaint historic village. Be enchanted by the charming atmosphere and friendliness of Pergine Valdarno, the kind of place where locals call out a cheery "buongiorno" when you pass them.
It is cradled in the midst of the "golden triangle" between Siena (50km), Florence (64km) and Arezzo (20km) – an area of historic strategic importance that was hotly contested through the centuries. Today, it's ideally situated to give great access to those three important art and cultural capitals of Tuscany while retaining its small-town appeal.
The views from town are breathtaking and quintessentially Tuscan with golden-lit hills covered in olive groves and vineyards as well as woods.
One – Full Day Tour: 10 hours ~ 300 km
Spend a day as your guide whisks you away through the valley surrounding the village. Step out into history as you make your way through the valley. Your host can take you on full day and half day tours during your stay. You will be departing from your villa in the morning and will be taken care of you until you return in the afternoon/evening.
During the day, you will have a chance to explore the famous sites, but your guide will also take you on a tour of the lesser visited sites as well. Keep your camera ready to immortalize the memories of the beautiful scenery rolling by. You will be escorted to savour a local lunch in a charming, authentic Tuscan café (independent to price).
Explore the medieval city of Siena through vibrant streets with its many restaurants and delis. Visit the Gothic architecture of the Duomo, Siena's cathedral which was constructed in 1215. Grab a gelato from one of the many cafes as you stroll through the city's historic districts.
Fall in love with Chianti as you tour around this unique landscape filled with vineyards, olive groves and small stone villages.
The tour is already planned, all you are required to bring is your adventurous spirit and a desire to be immersed in the local culture. Any personal interests or focus can be easily integrated.
One Half-Day Tour: 4-6 hours ~ 150 km
Wrap yourself in the local culture by tasting your way through the village around the property. Sip the local wine, nibble on the locally made cheese and ice cream and other local products directly from the places these products are made or savour them in the local weekly market. This tour is usually planned for the afternoon, but can also be done in the morning.
TRIP DETAILS
Group Size: Minimum 1 / Maximum 6 per villa
Call for dates and pricing
Villa Piogonelle
Occupancy: 2-4 people; 3 bedrooms; 2 bathrooms (1 large, 1 small); 2 levels
Villa Vignalle
Occupancy: 2-4 people; 3 bedrooms, 2 bathrooms (both large); 2 levels
Villa Francani
Occupancy: 4-6 people; 3 bedrooms, 4 bathrooms (1 shared & 3 ensuite); 2 levels
Disclaimer: We do our utmost to ensure that information posted on our website is correct at the time of publication, however trip details are subject to change without notice by the suppliers and operators involved. We update the information as soon as possible when changes are advised to us, however, we cannot assume responsibility for such changes made by the suppliers and operators.