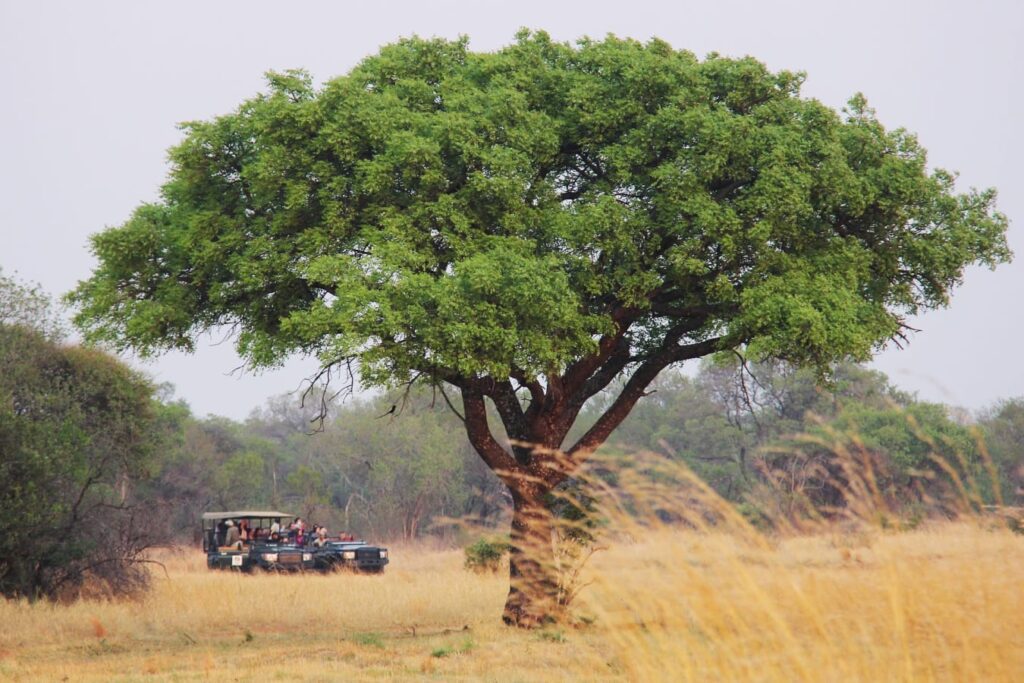 SOUTHERN AFRICA EXPLORER
Johannesburg's bright lights, Kruger and Hwange National Parks' wildlife safaris, the thundering waters of Victoria Falls and scenic Cape Town – this program has them all and offers an adventure to remember! We specialize in customized, small group travel. So, if you're a couple, a family or a group of friends, we can design a program to exactly suit your requirements. Please request a quote from one of our Africa specialists.
TRIP HIGHLIGHTS
Visit the Nelson Mandela Apartheid Museum in historic Johannesburg
Kruger National Park, one of the world's largest game reserves, boast amazing natural diversity
Witness the sheer power of Victoria Falls, as the Zambezi River thunders over the cliff into the gorge below
Experience safari camp life in Hwange National Park
Explore the beautiful city of Cape Town, with Table Mountain as a backdrop
AT A GLANCE
ITINERARY DETAIL
DAY 1: ARRIVE TO JOHANNESBURG
---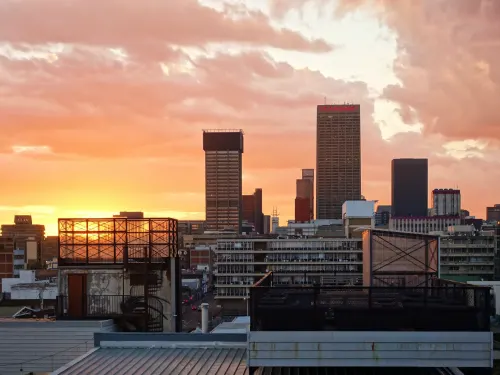 Upon arrival you will be met at the airport and transferred from Johannesburg Airport to your downtown hotel, The Peech Hotel.
Johannesburg is one of Africa's biggest and most vibrant cities. It is the economic capital of Africa and the gateway to Southern Africa.
Daily Summary
Tour: Cullinan Diamond Mine Surface Tour
Although not as famous as other South African destinations, there is plenty to do in Johannesburg and nearby Pretoria. The old city is a multi-cultural mixture of traditional medicine shops, Chinese restaurants, taxi ranks and ultra-modern skyscrapers. There are excellent museums, art galleries and organized tours of historical and political interest. The shopping is Southern Africa's best and the many restaurants cater for all tastes. The nearby township of Soweto is Johannesburg's most popular tourist attraction.
Cullinan Diamond Mine Surface Tour
Cullinan Diamond Mine Surface Tour
When diamonds were first discovered, about 1888, in the river systems east of where Cullinan is today, a fascinating history began which led to the discovery of Premier Mine (now Cullinan Diamond Mine). The mine was discovered on a farm called Elandsfontein, owned by Willem Prinsloo. Thomas Cullinan bought the farm and soon after, in 1902, the Premier Diamond Mining Company was registered. Prospecting began without delay and mining began the following year. In 1905, one of the greatest events in diamond history took place when an enormous diamond, weighing 3106 carats, was found. It was named after Thomas Cullinan and still remains the largest diamond ever found. After the horror of World War 2 came to an end in 1945, Premier was reopened but took 10 months to pump out around four billion litres of water that had accumulated in the mine's 189m-deep pit over its 14 dormant years. At this time Premier began its foray into underground mining and a prosperous new period had begun. In 1977 the Premier (Transvaal) Diamond Company was amalgamated into De Beers Consolidated and a breath of fresh air blew through the mine. More recently, in July 2008, the mine was bought by Petra Diamonds is still fully operational today. Cullinan is one of the world's most celebrated diamond mines and is renowned for producing many of the most spectacular diamonds ever seen, such as the Cullinan, Premier Rose, Niarchos, the Centenary and the Golden Jubilee.
DAY 2: EXPLORE JOHANNESBURG
---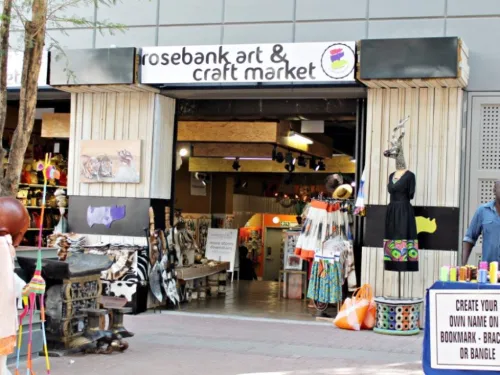 Johannesburg, Soweto and Apartheid Museum Tour
Private Full Day Johannesburg, Soweto and Apartheid Museum Tour
This full day tour combines two of our most popular tours, Johannesburg & Soweto orientation and Apartheid Museum & Soweto, giving you a full experience of South Africa's commercial and financial capital, Johannesburg. Aptly named the City of Gold, its origins stretch back to 1886, when gold was discovered in the area. Now the city is known amongst locals as Egoli, Jozi or Jo'burg and has a rich and vibrant past and present.
Daily Summary
Tour: Johannesburg, Soweto and Apartheid Museum Tour
Our route covers all the major points of interest, from Sandton in the north to Soweto in the south. You can expect to drive through Rosebank and Houghton, the latter being the site of Nelson Mandelas former home. In Braamfontein you will see the Constitutional Court of South Africa and further downtown the City Hall, Diagonal Street, Newtown and Nelson Mandela Bridge. At the iconic Carlton Centre, we see the city from the "Top of Africa" in the enclosed viewing deck 50 floors up. We continue past the Chris Hani Baragwanath Hospital and Regina Mundi Catholic Church and then visit the Hector Pieterson Memorial before making our way to Vilakazi Street, Nelson Mandela's former home and Bishop Desmond Tutu's home. After an optional lunch at a local tavern, we visit the insightful Apartheid Museum. (This service is on a private basis.)
DAY 3: YOUR SAFARI AWAITS!
---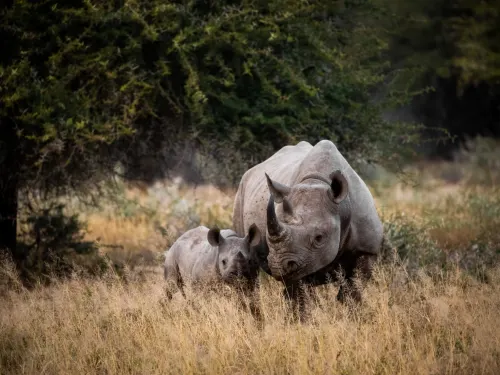 At Sea
Depart from The Peech Hotel and transfer to OR Tambo Airport, Johannesburg to board your flight to Kruger Mpumalanga International Airport. You are met on arrival and taken by private transfer to Lukimbi Safari Lodge, your accommodation for the next two nights, located in Idube Game Reserve.
Daily Summary
Transportation: Flight From Johannesburg to Kruger Mpumalanga
Stretching along the eastern side of South Africa, Kruger National Park along with dozens of reserves or concessions make up one of the largest protected areas in Africa. High animal density levels, especially among the Big 5, make it an ideal spot for game drives or animal watching.
DAY 4: SPOT THE BIG 5
---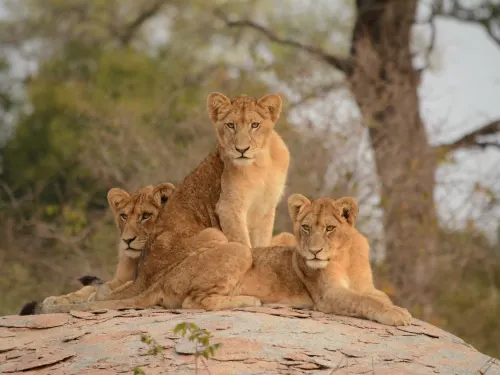 Falkland Islands (Islas Malvinas)
Time to enjoy the wildlife viewing with daily game drives or overlooking the watering hole for the lodge's deck.
Daily Summary
Tour: Lukimbi Safari Lodge, Kruger National Park
DAY 5: RETURN BACK TO JOHANNESBURG
---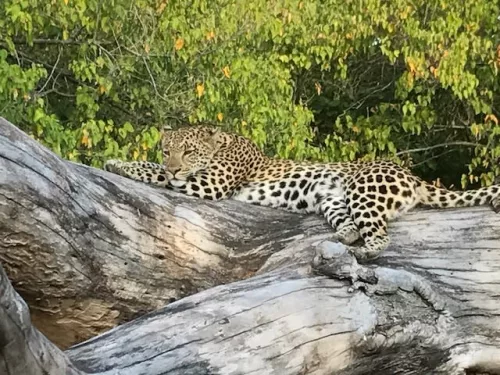 Depart from Lukimbi Safari Lodge by private transfer to the Kruger Mpumalanga International Airport to catch your flight to OR Tambo Airport, Johannesburg. You will stay the night at the nearby City Lodge.
Daily Summary
Transportation: Fly back to Johannesburg
Accommodations: City Lodge Hotel
Based at Africa's busiest airport, City Lodge Hotel at OR Tambo Airport will provide business and leisure travellers with home away from home accommodation that is ideal for those commuting to and from Johannesburg and perfect for those who require immediate access to the airport. OR Tambo Airport offers a number of services from banking to a wide range of retailers, so whether it's a good book or a scrumptious meal, the airports facilities have everything you need. The hotel boasts boardroom and conference facilities, a fitness room as well as a deck with a pool and a large commercial area with a coffee shop.
DAY 6: JOHANNESBURG – VICTORIA FALLS, ZIMBABWE
---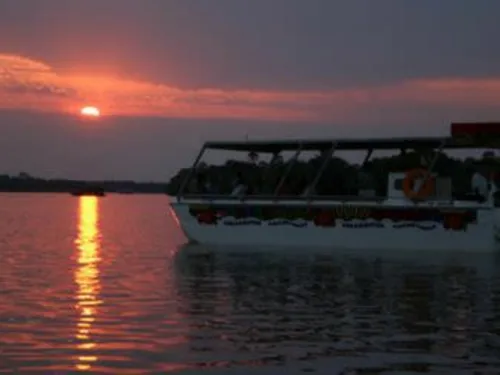 South Georgia
A private transfer from your hotel to the airport to catch your flight to Victoria Falls, Zimbabwe. On arrival you are transferred to the Victoria Falls Safari Club, your accommodation for two nights.
Resting on the southern banks of the Zambezi River at the western end of the eponymous falls, this popular tourist town is compact enough to walk around and makes an ideal base for travellers exploring the seventh wonder of the world, the unfathomably vast Victoria Falls. About two thirds of the falls can be viewed from the Zimbabwean side and, while the falls are undoubtedly the star attraction, the area provides both adventure seekers and sightseers with plenty of opportunities to warrant a longer stay.
Daily Summary
Accommodations: Victoria Falls Safari Club
Tour: Ra-Ikane Sunset Cruise
Popular activities include scenic flights over the falls in helicopters or micro lights, bungee jumping off the Victoria Falls Bridge, white-water rafting (seasonal), and day trips to Chobe National Park. The town itself offers some excellent accommodation and restaurant options as well as an eclectic variety of African curios and authentic art sold by friendly Zimbabwean locals who are wonderfully welcoming and eager to help you enjoy your stay.
After check-in at the Club Lounge you can settle in to your Club Room at Victoria Falls Safari Club, located just 4kms from Victoria Falls, and situated within the magnificent grounds of the Victoria Falls Safari Lodge resort. The Safari Club comprises 16 Club Rooms & 4 Club Suites. The luxurious rooms have uninterrupted views of the unspoilt bushveld and spectacular sunsets. All rooms have three-quarter beds that can be converted into king beds. Room facilities include: complimentary mini bar which is re-stocked daily with local beer and soft drinks, house wine and bottled water, digital safes large enough to hold laptop computers, international multi sockets, beverage station including Nespresso machine, LED lighting, gauze screens and sliding glass doors opening out onto a private balcony, complimentary WiFi, and air-conditioning. The Safari Club has its own Club Lounge, and offers a butler-style service, complimentary afternoon tea and pastries served 3:30-4:30pm, complimentary sundowners and canapés served from 5:30-6:30pm and complimentary head, shoulder or foot massage on the viewing deck from 3:30pm-4:30pm (subject to availability of massage therapists). There is also a complimentary shuttle service to the Victoria Falls, town centre and markets. Light meals are available from 11:00am-9:30pm and bar service from 11:00am-late.
Ra-Ikane Sunset Cruise
The Ra-Ikane, named after the guide who led David Livingstone to the Victoria Falls, was hand-built to resemble a turnof-the-century riverboat, and is luxuriously finished with teak superstructure, brass fittings, a carpeted deck and club chairs and tables giving guests a taste of Victorian splendour in the heart of Africa. On arrival, you are welcomed with a cocktail and served tea and cakes whilst given a safety talk and a brief history of the river. The cruise takes you through a scenically beautiful area of the Zambezi. Large animals such as elephant, hippo and crocodiles are frequently seen, as well as a wide diversity of other game and bird life. Being a mono hull, the boat has a low profile in the water and you are comfortably seated closer to the water line than on the conventional pontoon cruise boats. The boat is staffed with a captain, guide, hostess and waiter to ensure that all your needs are met. A flat deck allows for plenty of room to get up and move around during the cruise and maximise the experience. Drinks from a fully stocked bar as well as a range of snacks are included.
DAY 7: VICTORIA FALLS
---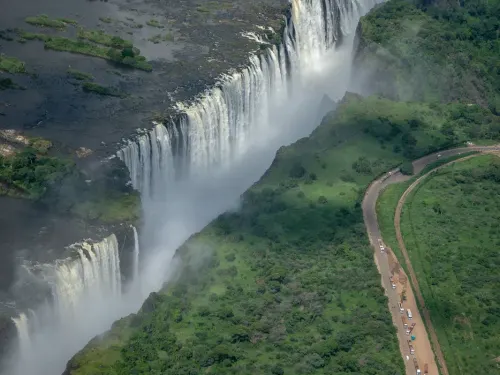 Victoria Falls
Free day to enjoy Victoria Falls or take an optional tour.
Daily Summary
Tour: Victoria Falls
DAY 8: FIRST LOOK AT ZIMBABWE'S MOST BEST NATIONAL PARK
---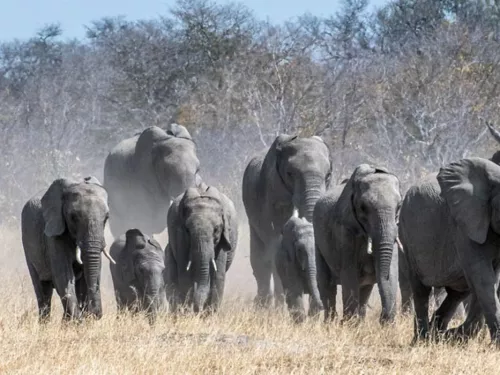 Get a sneak peak of Hwange National Park
You will be transferred to the Victoria Falls airport to catch your circuit flight to Linkwasha Camp in Hwange National Park. Departure taxes cannot be pre-collected and must be paid in cash prior to departure (no payment by credit card or traveller's cheques is allowed). On arrival to Hwange National Park Airport you are met by your camp guide and transferred to Little Makalolo Camp.
Daily Summary
Tour: Get a sneak peak of Hwange National Park
Accommodations: Little Makalolo Camp
A charming, intimate camp in the south-east of Hwange, "Little Mak" features prominently on the mental maps of local wildlife, all drawn to its reliable waterhole. A log-pile hide affords unique, thrilling close-up views of elephants, and habitat diversity ensures year-round wildlife. Activities focus on game drives and morning nature walks. The many waterholes produce amazing sightings, or guests can relax in camp and wait for wildlife to come to them. Insider tip: Visit the log-pile hide between game drives to enjoy close up viewing of wildlife at the productive waterhole. Elephants are often the star attraction so make sure you have your camera ready…
The six spacious en-suite tents (including a family tent) are only surpassed in the experience stakes by the opportunity to sleep out at the Madison Pan star bed.
DAYS 9 – 10: EXPLORE HWANGE NATIONAL PARK
---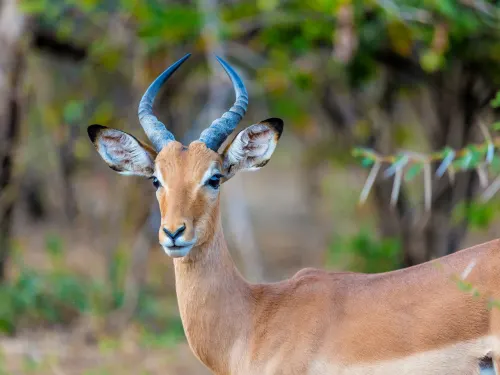 Game Drives, walks, and Horseback Safaris
Hwange National Park is Zimbabwe's biggest reserve, home to a profusion of wildlife, including giraffe, lion, zebra and approximately 40 000 elephants. It provides sanctuary for all the country's endangered species, including a population of wild dogs thought to be among the most sizeable surviving groups on the continent. Terrain ranges from desert dunes and savanna lands to rocky outcrops and sparse forests, and visitors have the choice of game drives, guided walks or horseback safaris as a means of experiencing the park and its creatures.
Daily Summary
Tour: Game Drives, walks, and Horseback Safaris
Accommodations: Little Makalolo Camp
DAY 11: JET OFF TO CAPE TOWN
---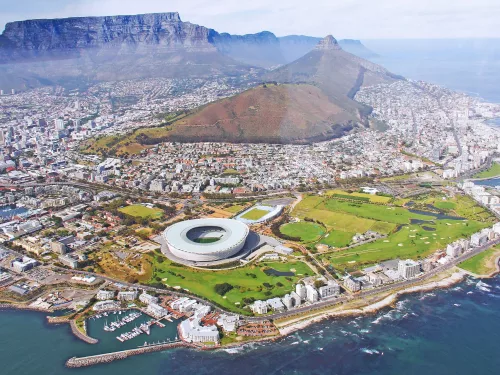 Northbound Along the Peninsula
Time to say farewell to camp and transfer to the airport for your flight back to Victoria Falls Airport. From here, fly to the beautiful city of Cape Town, South Africa. On arrival you transfer to your accommodation, The Commodore Hotel,
for a four-night stay.
Resting at the confluence of the Indian and Atlantic Ocean, sandwiched between the slopes of the iconic Table Mountain and the glistening sapphire waters of Table Bay, the exceptionally scenic city of Cape Town is in a class of its own.
Daily Summary
Accommodations: The Commodore
Some cities boast rich culture, vibrant nightlife, a cosmopolitan atmosphere and extraordinary architecture, while others boast breathtaking landscapes and extraordinary natural wonders. Cape Town is lucky enough to be blessed with all of these attractions and so much more. With its bustling harbour, world-class beaches, top-notch vineyards, and its mountainous surroundings brimming with diverse flora and fauna, Cape Town consistently captivates the hearts of all who visit.
Overlooking the Victoria and Alfred Waterfront with views of Table Mountain, Robben Island, the Harbour and the Atlantic Ocean is the Commodore, Legacy's flagship hotel in Cape Town. Stylish living, quality service and a tranquil setting have ensured that our guests return year after year, be it as businessmen or tourists excited to experience all that is the Mother City.
DAY 12: SAVOUR SOME OF THE WORLDS BEST WINES
---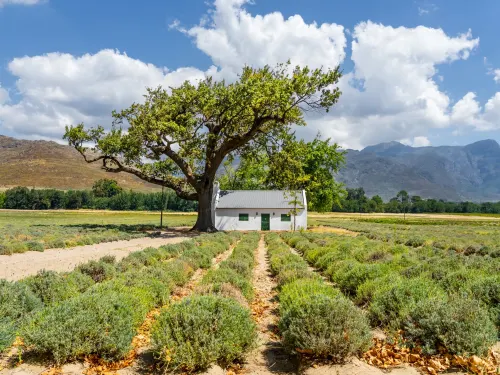 Crossing the Drake Passage
Depart from your hotel in the city for the Winelands in the nearby Boland Mountains for a leisurely exploration of historic towns, liquid delights, gastronomic wonders and home-grown hospitality.
Daily Summary
Tour: Winelands Tour
Accommodations: The Commodore
Wine estates visited will vary according to client preferences, but the tour generally includes the regions major wine producing areas of Stellenbosch, Paarl and Franschhoek, and there are chances aplenty en route for tastings of world-renowned reds and whites, as well as Cap Classiques, South Africa's answer to Champagne. Lunch at one of the many classic, award winning restaurants in the area. Natural and historic heritage abounds in this area and your tour may take in sights like the Afrikaans Language Monument with its panoramic Boland views. Idyllic Franschhoek, nestled in a valley settled by French Huguenots in 1688, is a delight for both antique lovers and gastronomes alike. Stellenbosch, South Africa's second-oldest town, provides another glimpse of classic 17th century Cape style, with a chance to browse quaint Dorp Street and the many museums, galleries and shops of this lovely university town.
DAY 13: EXPLORE CAPE TOWN AND ROBBEN ISLAND
---
Table Mountain and Robben Island Tour
We depart from Cape Town's Victoria & Alfred Waterfront by ferry for a 25-minute trip across Table Bay to Robben Island. Led by guides, some of whom were once inmates, the tour of this World Heritage Site, and South Africa's most revered national monument, includes the Prison Block and the now infamous Limestone Quarry, where political prisoners were once forced to toil.
Daily Summary
Tour: Table Mountain and Robben Island Tour
Accommodations: The Commodore
It also comprises a drive around the island, with its breathtaking views across the bay. We then return to the Victoria & Alfred Waterfront for a trip along the picturesque Atlantic Seaboard and lunch at a local restaurant en route. We continue past sunny Camps Bay, over Kloof Nek to Table Mountains Lower Cableway Station. 1 067m above sea level, Table Mountain affords birds-eye views of both the city and Peninsula, as you explore its summit. We return to the city via the old Cape Malay Quarter, for a walk through the Company Gardens, a fresh produce garden for ships and locals from the mid-17th century, and now home to the SA Museum, Houses of Parliament, National Gallery and St. Georges Cathedral. From there we drive to the Castle, South Africa's oldest building, with its large collection of Old Cape paintings. Well take in the nearby Grand Parade, where Nelson Mandela addressed the nation on his release in 1990, and then move on to the District Six Museum. NB: Visits to Robben Island and Table Mountain are weather dependent. The sequence of this itinerary may change slightly to accommodate the weather.
DAY 14: CAPE OF GOOD HOPE AND BOULDER BEACH
---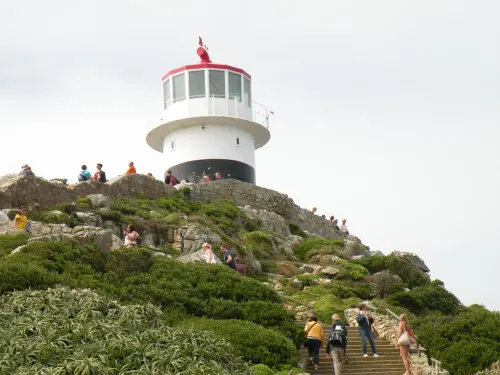 Program options
We make our way along the Atlantic seaboard passing Sea Point, Bantry Bay and Clifton. Bakoven and Llandudno, with their ghostly shipwrecks, are also fantastic sights on the way to the fishing village of Hout Bay, where we board a boat to view the Cape fur seal colony on Duiker Island (weather dependent).
Daily Summary
Tour: Peninsula Tour
Accommodations: The Commodore
From here we navigate the 114 curves of 600m high Chapmans Peak Drive. We enter the Cape of Good Hope section of the Table Mountain National Park with its unique Cape fynbos vegetation and home to birds like African black oystercatchers and Cape sugarbirds as well as to very special fauna including Cape mountain zebra, bontebok (both endemic) and the charismatic Cape baboon. Climb (or ride the worlds first environmentally friendly funicular) to the famous Cape Point Lighthouse to
capture the magical vistas of False Bay. After lunch, we visit Boulders Beach to see the penguins, and then head home through the naval village of Simonstown and over scenic Boyes Drive, taking in the views of the fishing harbour at Kalk Bay and the seaside havens of St. James and Muizenberg. To round off your day you can take a stroll through Kirstenbosch Botanical Gardens on the slopes of Table Mountain.
DAY 15: DEPART CAPE TOWN
---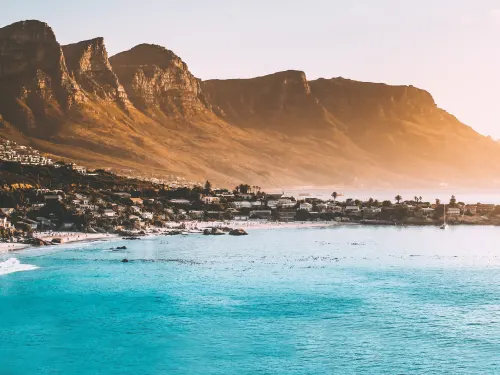 Program options
Time to say farewell to this beautiful city. You will be transferred from The Commodore Hotel to Cape Town International Airport to catch your flight home or onward to your next destination
TRIP DETAILS
2021 Dates:
Contact one of our Africa Experts for the next available tour dates.
2021 Pricing:
From US$6,299 / CA$8,400 – twin
Prices are "starting from" rate, shown in US$ and CA$, per person based on two people sharing a twin room or cabin. Prices are subject to change depending on availability of space and currency fluctuations. Final pricing will be quoted at the time of your inquiry. Single occupancy rates may be available, please request.
Disclaimer: We do our utmost to ensure that information posted on our website is correct at the time of publication, however trip details are subject to change without notice by the suppliers and operators involved. We update the information as soon as possible when changes are advised to us, however, we cannot assume responsibility for such changes made by the suppliers and operators.