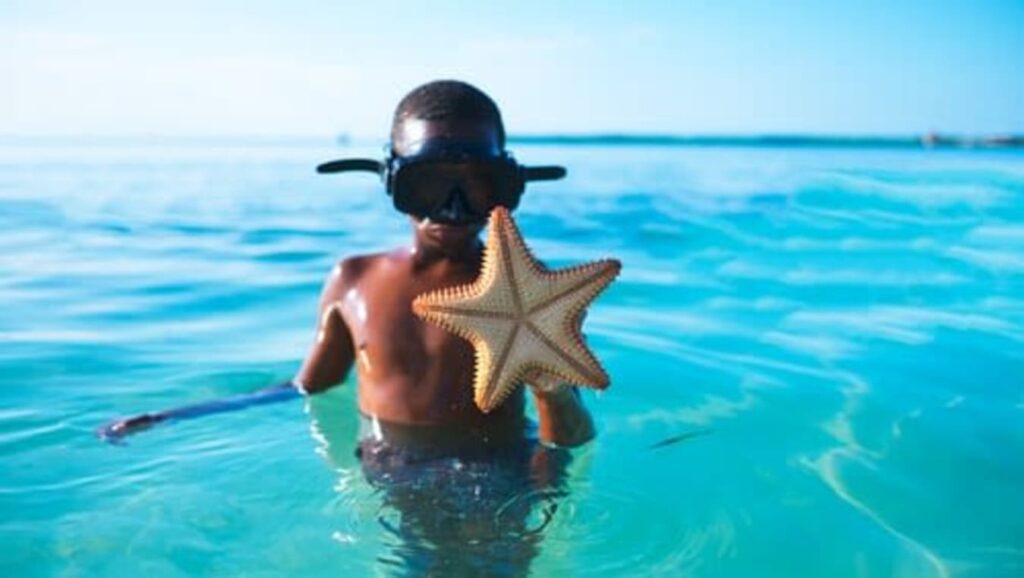 EXPLORE BELIZE
Whether it's by relaxing on the beach or immersing yourself in the local culture, refresh your spirit thoroughly in Belize. Explore some of best-preserved Mayan ruins in the world; discover the monkey sanctuary and remote jungle villages; swim in the luxuriously warm waters off Caye Caulker. Leave your to-do list at home and slow down to the pace of this special place in the sun.
TRIP HIGHLIGHTS
Explore the jungle-set Mayan ruins of Lamanai
Enjoy a traditional Cayo lunch at a women's cooperative in San Antonio
Try your hand at making tortillas and some pottery
Ride a bike and help support local guides
Chill out and enjoy the tropical island vibe on Caye Caulker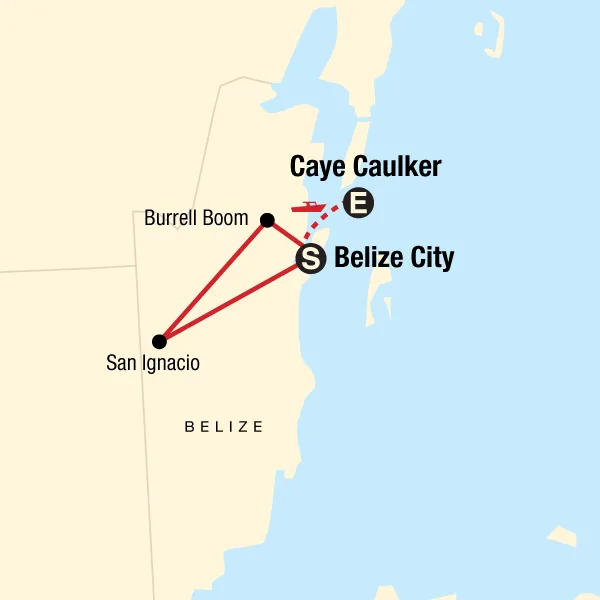 AT A GLANCE
ITINERARY DETAIL
DAY 1: ARRIVE IN BELIZE CITY – BURRELL BOOM
---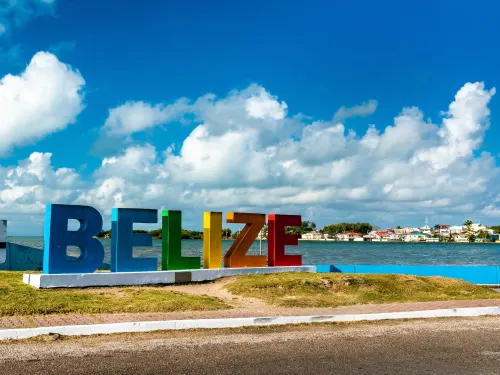 You are free to arrive at any time to the Belize City airport where you will be met and transferred to our hotel near Burrell Boom village, which is about 30 minutes from the airport. The balance of the day is free to rest and explore a bit on your own. Join your group this evening for a welcome meeting at the hotel, where you will meet your tour leader and other people in your group.
The heat and humidity of Belize may affect you upon arrival. You may have a general sense of lethargy and/or loss of appetite. This is no cause for alarm; it is simply your body's reaction to the heat. Be sure to drink plenty of water (cold bottled water is available everywhere) and do not attempt too much in any given day.
Daily Summary
Transportation: Airport Transfer
Hotels vary greatly throughout Central America and even within Belize depending on the location. We do our best to pick comfortable accommodations, but in remote places, options can be limited. It also is important to remember that hot water shortages and power outages can be fairly common in Belize (even in upgraded hotels). We appreciate your patience and understanding that these occurrences are outside of our control.
This expedition tour is part of the Jane Goodall Collection, a selection of wildlife-focused tours endorsed by world-renowned primatologist and ethologist, Dr. Jane Goodall. Your purchase of a Jane Goodall Collection tour helps to support the Jane Goodall Institute's mission to protect wildlife and empower local communities. This collection upholds the Institute's Animal Welfare Policy, meaning you get to step deeper into the animal kingdom while respecting all of its subjects.
DAY 2: VISIT LAMANAI, NEW RIVER LAGOON AND THE SURROUNDING DENSE JUNGLE
---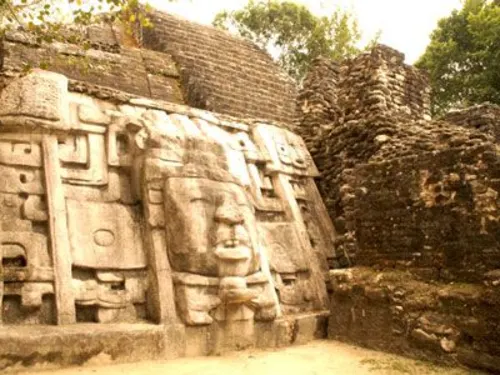 Lamanai Ruins Guided Tour
Enjoy a full-day boat excursion to Lamanai—a Maya archaeological site dating from as early as 1,500 BC. Located on the wildlife-rich shores of the New River Lagoon and surrounded by dense jungle, Lamanai is one of the oldest known Maya sites in Central America. Explore the sprawling stone ruins with a local guide, and note the abundance of crocodile motifs at the site; the name "Lamanai" translates as "submerged crocodile" in the regional Maya dialect.
Daily Summary
Tour: Lamanai Ruins Guided Tour
Tour: Orange Walk Riverboat Wildlife Excursion
Meals: B, L
Orange Walk Riverboat Wildlife Excursion
Enjoy a thrilling boat ride upriver to Lamanai, past lush forest dripping with vines, orchids and air plants. View the abundant wildlife along the way including tropical and migrating birds, spider monkeys and freshwater crocodiles.

Afterward, return to our hotel to relax at the patio bar and pool, or stroll the grounds to spot local wildlife.
DAY 3: BABOONS, POTTERY AND TORTILLAS
---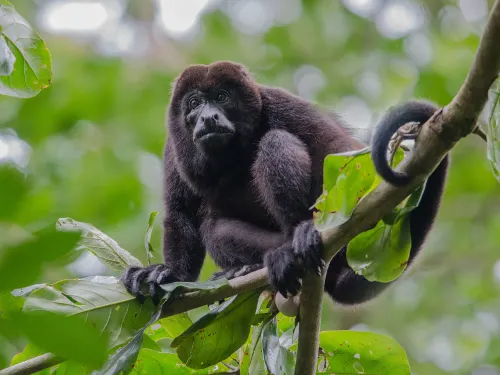 Baboon Sanctuary
Visit the Community Baboon Sanctuary, co-founded by five-time National Geographic grantee Dr Robert Horwich. Learn about a conservation project that works to protect the natural habitat of the black howler monkey through community education and sustainable ecotourism practices. Go for a nature walk in the rainforest with a community guide to observe monkeys in the wild. The sanctuary also promotes the economic development of the surrounding communities through the ecotourism it brings in. Over 200 private, local landowners in seven villages, stretching over 20 square miles, have voluntarily pledged to conserve their land for the protection of the black howler monkey, resulting in an increase in the monkey population. So as part of the experience, also enjoy a cultural demonstration of rice beating and cashew roasting.
Daily Summary
Tour: Baboon Sanctuary
Tour: Tortilla-Making Lesson and San Antonio Women's Cooperative visit with Pottery Class and Local Lunch
Meals: B, L
Tortilla-Making Lesson and San Antonio Women's Cooperative visit with Pottery Class and Local Lunch
After, visit a Cayo women's cooperative to learn about the centuries-old tradition of throwing pots and tortilla making. Try your hand at throwing clay in the cooperative's pottery workshop, and learn how to prepare corn tortillas using ancient Maya techniques. Corn tortillas are a staple of Belizean cuisine, and the fresher they are the better. Drop by the San Antonio Women's Cooperative for a tortilla-making lesson and demonstration. Help grind wet corn kernels on an ancient stone that's been passed down through generations to the special ladies who work here. Then try your own hand at making perfectly round tortillas, which is harder than you may think. Afterward, enjoy the results of the group with a cup of atole, a local corn drink.
Like in many places around the world, education for women in the village of San Antonio isn't prioritized. Girls don't typically attend school beyond primary levels. So a women's cooperative was founded here, as a way for underprivileged women to earn income, learn new skills, and share centuries-old Mayan techniques and knowledge. Meet some of the women who've found community within its walls and gain insight into the tradition of throwing pots. Try your own hand at these ancient techniques during a pottery class. Afterward, enjoy lunch together with these inspiring and unforgettable women, sampling traditional foods of the Cayo region.
After lunch, continue to the bustling town of San Ignacio.
The town of San Ignacio is situated on the banks of the Macal River. It is a perfect location to visit the surrounding countryside. All activities here are optional, so the choice is yours: explore the Mayan cave of Actun Tunichil Muknal, containing relics dating back 1400 years, visit the butterfly gardens, or go tubing or canoeing through the natural limestone caves of the region.
DAY 4: EXPLORE SAN IGNACIO AND ENJOY PANORAMIC VIEWS OF THE JUNGLE
---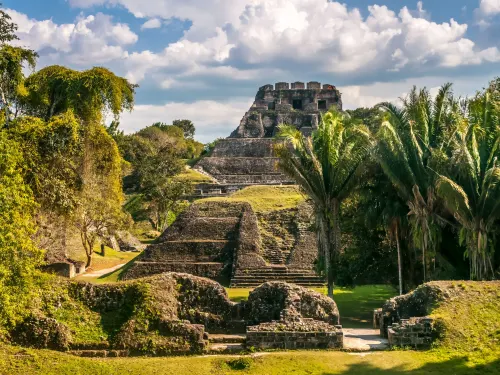 Xunantunich Visit
Enjoy an excursion to explore the stunning Mayan ruins of Xunantunich. Hike to the top of this impressive 9th-century Maya centre, set high on a natural limestone ridge, and admire the view of the Mopan River, Cayo District, and neighbouring Guatemalan countryside. The tallest temple, El Castillo, is partially excavated and explored and there's a unique stucco frieze on the east side of the structure. Discover why Xunantunich is Belize's most visited site with intricately carved stellae, 25 temples, and well-preserved palaces.
Relax this afternoon or opt to visit the butterfly gardens, or go tubing or canoeing through the natural limestone caves of the region.
Daily Summary
Tour: Xunantunich Visit
Meals: B
Additional Options For Day 4

Actun Tunichil Muknal Cave Visit – 90USD per person

The Actun Tunichil Muknal cave has only been open to the public since 1998. Take advantage of this rare opportunity to see up to 1400 artifacts, including pottery, tools, and vessels used by the Maya for a thousand years. Hike 45 minutes to the cave entrance, wade/swim through deep pools, past calcite formations, to explore this damp, dark place of ritual and sacrifice. With a helmet and headlamp, see the skeleton of the "Crystal Maiden," a young girl whose bones have calcified over the past 1,100 years, making them appear to sparkle.

Butterfly Gardens – 8USD per person

Enjoy a visit to the serene butterfly house and gardens. Learn about the fascinating life cycle of these beautiful insects and enjoy the scores of brightly coloured and varied species flitting about the gardens. This place is a treat for visitors of all ages.

Cave Tubing – 75USD per person

Strap on a headlamp, sit on an inner tube and get set to enter the underworld. Float on an underground river past stalactites hanging above and through shafts of filtered light. Discover firsthand why the Maya selected these sites to make offerings to their gods.

Barton Creek Cave Canoeing – 50-75USD per person

Strap on a headlamp, step in the canoe and paddle along an ancient Mayan waterway inside the Barton Creek Cave. Bring your camera to take memorable photos of cathedral rock chambers, stalactites and stalagmites. Upon return, opt to swim at Big Rock Falls.
DAY 5: FREE DAY TO DO ALL THE ACTIVITIES IN SAN IGNACIO
---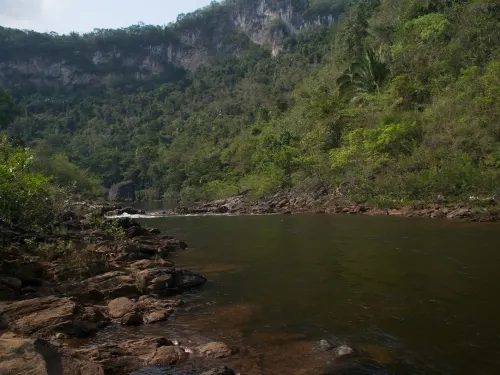 Enjoy a free day to visit the sites of the surrounding countryside. There's plenty to see and do in San Ignacio, and we wanted to make sure that you had some time to take it all in. There are several activity options including an exploration of the Mayan cave of Actun Tunichil Muknal, visiting the butterfly gardens, and tubing or canoeing through the natural limestone caves of the region. See optional touring add-ons listed on Day 4.
DAY 6: SETTLE INTO YOUR BREEZY ISLAND PARADISE
---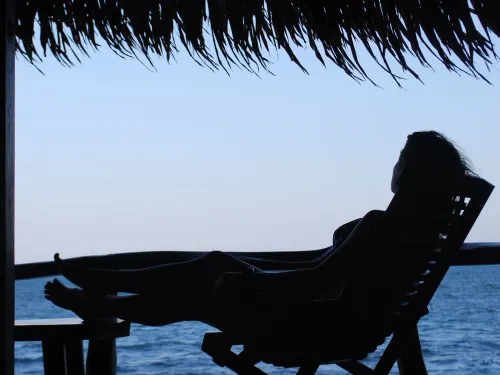 Drive back towards the coast and catch a ferry to Caye Caulker—one of the Caribbean's most beautiful cayes or islands—located along the Belize Barrier Reef. Settle into your hotel in this breezy island paradise and choose to take a walk through laid-back Caye Caulker village, home to a small but diverse community of local residents and expats.
Daily Summary
Transportation: Ferry to Caye Caulker
Meals: B
Caye Caulker is a long thin limestone caye off the coast of Belize. Fewer than 2,000 people live here full-time – an eclectic mix of Mestizo, Maya, Garifuna, Creole, and Mennonites, along with a few hippies and retirees. The main street is a sandy pathway and people get around on foot, by bike or golf cart. Apart from eating some sensational seafood (lobster is a local specialty), the main activity is snorkelling and boating along the nearby Belize Barrier Reef.

Caye Caulker is very small and has a limited number of accommodations available. For this reason, we often use different hotels, depending on the departure and time of year. Accommodations are a bit rustic, and rooms will have ensuite, electricity and hot water, but due to the remote location, there may be occasional interruptions to these services. The stunning location and natural beauty of this off-the-beaten-track island more than make up for a few minor inconveniences.
DAY 7: EXPLORE BELIZE BARRIER REEF
---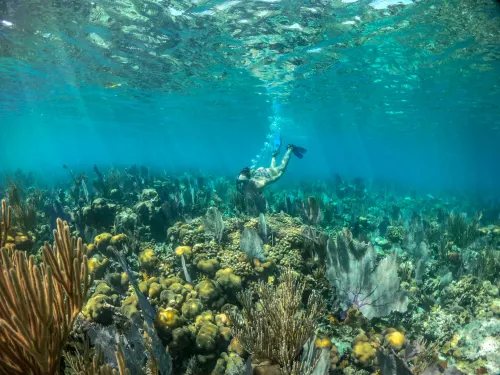 Bike Tour Around Caye Caulker
Explore the Island with a local on a leisurely bike tour with a guide from the for Good-supported Bike with Purpose project. See the island through the eyes of a local on this two-hour tour, and live the island's motto of 'Go Slow'. Feel the island breeze in your hair while knowing you're supporting a program that helps youth from Caye Caulker build skills for tourism jobs upon graduation from high school.
This afternoon, opt to snorkel, go sea kayaking, sailing, or just indulge in some serious R&R. The barrier reef off Caye Caulker is a true wonder of nature. Optional snorkel trips get you up close and personal with nurse sharks and rays, to name a few of the wondrous resident creatures.
Daily Summary
Tour: Bike Tour Around Caye Caulker
Meals: B
Additional Options For Day 7

Sunset Sailing Boat Tour – 40USD per person

Set sail just before sunset. Relax with reggae music and rum punch, snack on shrimp ceviche and snap a few photos as you sail around the island as the sun sets to the west of Caye Caulker.
DAY 8: ENJOY YOUR DAY AT LEISURE ADVENTURING THE FIRST MARINE RESERVE IN BELIZE
---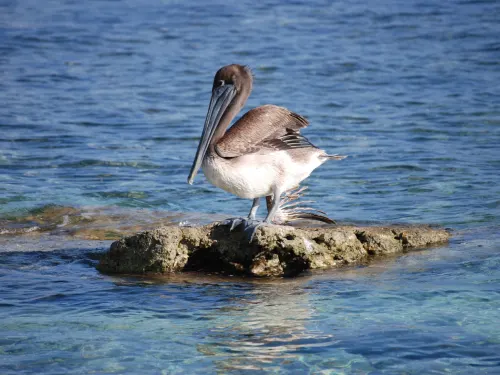 Spend the day at leisure, opting to join a full-day sailing and snorkelling trip to Hol Chan Marine Reserve—the first marine reserve in Belize. Swim alongside schools of tropical fish in this spectacular natural aquarium and visit the Coral Gardens, perhaps spotting a manatee or two among the vibrant coral formations. Cap off the day with a cruise back to Caye Caulker just before sunset. Tonight, we'll enjoy a farewell dinner at a popular local restaurant.
The barrier reef off Caye Caulker is a true wonder of nature. Optional snorkel trips get you up close and personal with nurse sharks and rays, to name a few of the wondrous resident creatures.
Additional Options For Day 8

Hol Chan Marine Reserve Visit

Enjoy a full-day snorkelling trip that visits three different spots to snorkel, the Coral Gardens, shark and ray alley, and the Hol Chan Marine Reserve. Depart late morning, enjoy lunch in between snorkels, and see hundreds of varieties of tropical fish in this natural aquarium including angelfish, nurse sharks, stingrays and green moray eels. Be sure to check out the Coral Gardens to see a rainbow of colours – red, purple, pink and green – and depending on the season, float past manatees while you marvel at nature's underwater artistry. End the day with a cruise back to Caye Caulker just before sunset with a complimentary glass of rum punch in your hand.
DAY 9: END IN CAYE CAULKER
---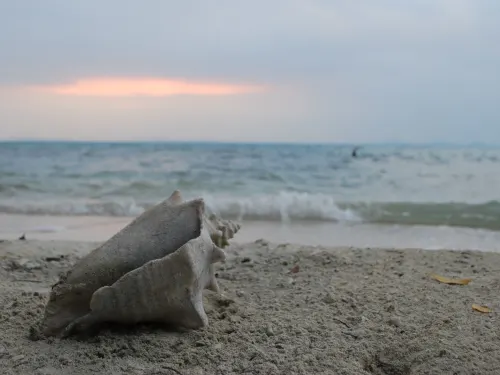 This trip finishes after breakfast today on Caye Caulker, which is located one hour by water taxi from Belize City (an additional 30 minutes by taxi to the airport). There are frequent ferry departures between 7:30am and 5:00pm. You can purchase your return ferry ticket easily once you get to Caye Caulker. We would recommend you not book a departing flight any earlier than 11:30am-noon. Should you wish to have additional nights in Caye Caulker or Belize City, please ask us to give you a quote for an extension.
TRIP DETAILS
2021 Departures:
January – December, select Saturdays
2021 Prices:
From CA$2,119 – twin
From CA$3,398 – single
Price are "starting from" rates, shown in CA$, per person based on two people sharing a twin room and one person in a single room. If you're travelling solo you have the option of being matched up with a traveller of the same gender in a shared room at the per person, twin price. If you prefer to have your own private room throughout your trip, the single rate will be charged. Prices vary by date, please inquire for the pricing on the tour date of your choice.
Disclaimer: We do our utmost to ensure that information posted on our website is correct at the time of publication, however trip details are subject to change without notice by the suppliers and operators involved. We update the information as soon as possible when changes are advised to us, however, we cannot assume responsibility for such changes made by the suppliers and operators.