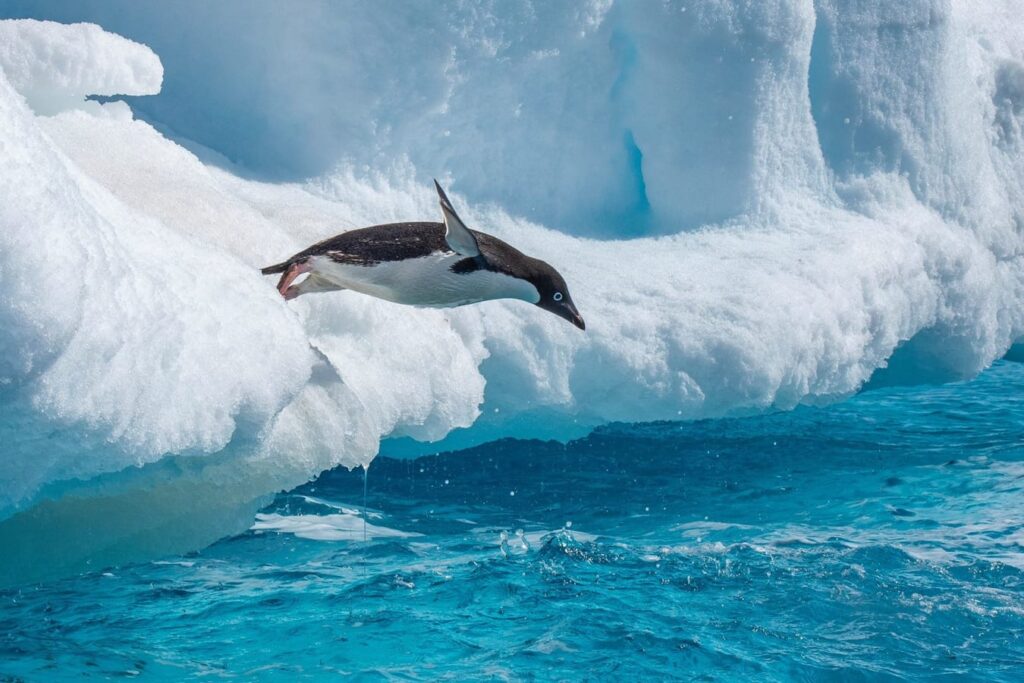 ANTARCTIC EXPLORER – DISCOVERING THE 7TH CONTINENT
Journey to one of the world's most pristine, exotic natural environments, the Antarctic. Landing on the Antarctic Peninsula, the last continent's most northern region and exploring the iconic sights makes this journey unforgettable!
TRIP HIGHLIGHTS
Discover Ushuaia, the spectacular port city in southern Argentina
Cross the infamous Drake Passage
Penguin rookeries, humpback and Minke whales, southern seal species including the cunning leopard seal
Hike up to the Orne Harbour chinstrap penguin colony high up on a ridge
Take a Polar Plunge swim, if you dare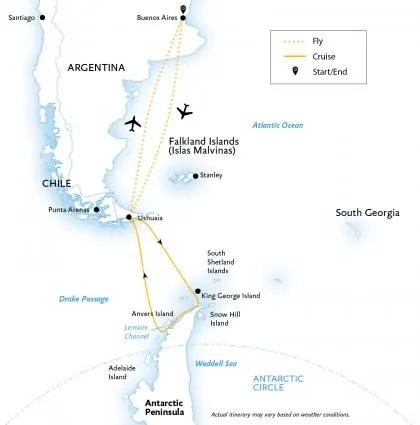 AT A GLANCE
ITINERARY DETAIL
DAY 1: START IN USHUAIA, ARGENTINA
---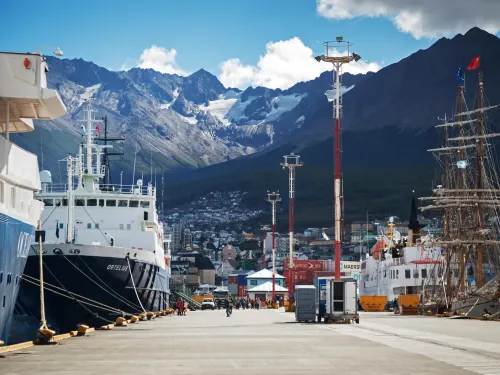 Arrive in Ushuaia anytime today and spend the balance of the day and overnight in this stunning, small city. With a population of more than 63,000 people, Ushuaia is the southernmost city in the world. The city of Ushuaia has grown over the past few years, yet it has retained an easy-going and accessible feel. With the sea to the south and mountains to the north, Ushuaia is a spectacular departure point for your Antarctic cruise. Today, you can spend time hiking nearby, enjoy Argentine wines and barbecues in the city, or visit the many boutiques and cafes.

*This trip also has an option of departing from/returning to Buenos Aires.
Additional Options For Day 1

Buenos Aires transfer package – US$950 per person

Includes:
– One night's hotel accommodation in Buenos Aires, with breakfast
– Group transfer from the hotel to the airport in Buenos Aires
– Charter flight from the Buenos Aires international airport to Ushuaia, and return
– Group transfer from the Ushuaia airport to the ship, and return
– Combined airport transfer and an express bus tour of Tierra del Fuego National Park after disembarkation
DAY 2: EMBARKATION DAY
---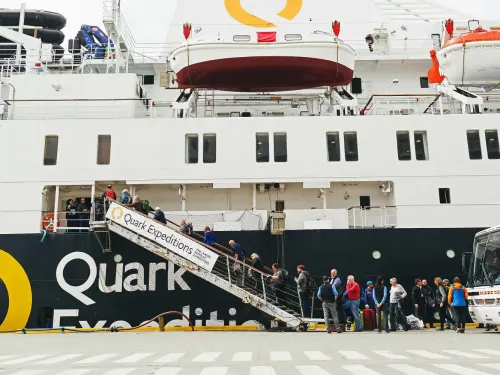 Do some more exploring in Ushuaia or the surrounding area before you leave for your expedition to Antarctica. Embarkation will occur in the late afternoon, after which your vessel will sail through the historic Beagle Channel. This famous channel transects the Tierra del Fuego archipelago in the extreme south of South America. Expect an air of anticipation as you depart—the next time you'll see land, you'll be in the world's most southern continent!
DAYS 3 – 4: CROSSING THE DRAKE PASSAGE
---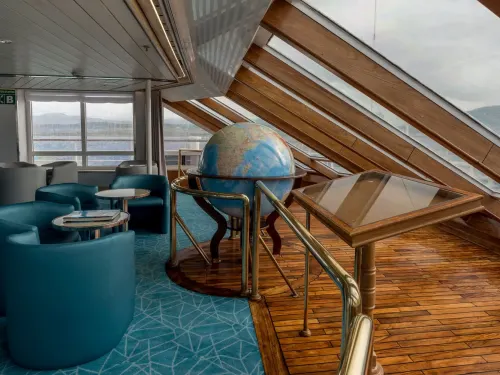 Expedition Team Will Prepare You For What Your Next Few Days Will Entail
Prepare yourself for potentially rough water, but hope for smooth sailing as the Drake is unpredictable and always changing. Your days at sea are filled with presentations led by your Expedition Team who will prepare you for the wildlife, glaciology, and history that will greet you upon your arrival. In between presentations, spend time on deck looking for wildlife or chatting with your shipmates over a drink at the bar.
Daily Summary
Tour: Expedition Team Will Prepare You For What Your Next Few Days Will Entail
DAYS 5 – 7: SOUTH SHETLAND ISLANDS AND ANTARCTIC PENINSULA INCLUDING A MOUNTAIN HIKE, ENJOYING PENGUINS, AND IF YOU ARE BRAVE A POLAR PLUNGE
---
When the Antarctic Convergence is left in our wake, you will truly begin your Antarctic adventure. It is perhaps the first sight of land itself that is embraced as the true beginning of any Antarctic expedition. You can begin to appreciate why this region has long captivated the attention of explorers and travelers alike. Every time we visit Antarctica we witness something new or unexpected, meaning your expedition will be unlike any other—creating a unique, personal experience.


Daily Summary
Tour: Zodiac Cruising
Tour: Flightseeing aboard Ultramarine
Tour: Polar Plunge
Tour: Hiking
We will take Zodiac excursions from the ship to explore bays, channels and landing sites each day. With wildlife always at the forefront of our minds you will visit penguin rookeries, scout for humpback and Minke whales and search for a number of the southern seal species, including the cunning leopard seal.
The majesty of the Peninsula's mountains will enchant you as you scramble up snowy pathways to vantage points offering you 360° views of your surroundings. One of these in particular, in Orne Harbour, gives the opportunity to visit a chinstrap penguin colony high up on a ridge. Here you'll have the choice between going for a mountain hike or spending time sitting quietly on a pebbled beach to enjoy the antics of curious penguins. If you're feeling extra adventurous, participating in the Polar Plunge swim is about as crazy as it gets! Amidst the serene silence of Antarctica, noisy interludes now become indelible memories, such as penguins squabbling over prized pebbles, or the boom and crack of a calving glacier in Neko Harbour.
Every day will be different, having been carefully crafted by your Expedition Team so as to entertain and educate you about this wonderful part of the world.
Zodiac Cruising
Zodiacs are used for transferring you ashore, transporting your luggage when necessary and for taking you ocean-level cruising among icebergs, whales and seabirds. During the expedition, you will visit remote and isolated sites that are accessible only by Zodiac.

These large, heavy-duty inflatable vessels are extremely safe and were specially designed for expedition work. Zodiacs are the workhorses of Polar expeditions. Separate air compartments retain a large reserve of buoyancy even if these sturdy boats are damaged. Their flat bottom design permits the craft to land directly onto the cobble and ice-strewn beaches that you will encounter on your Polar expedition.
Flightseeing aboard Ultramarine
While polar landscapes are spectacular from the sea, they're even more stunning from the air, a view you can enjoy while seated in one of the two twin-engine helicopters stationed on Ultramarine. Typically in groups of 7 to 9, you will experience an unforgettable aerial tour of the Antarctic during a 10- to 15-minute flightseeing excursion that's included in the cost of the voyage. Additional helicopter activities may also be available for purchase onboard. Please note: all helicopter operations are weather- and logistics-dependent.
Polar Plunge
The Polar Plunge is scheduled once during each voyage. Throughout the journey, the Expedition Leader and Captain constantly monitor conditions in order to choose the optimal time and location. The Polar Plunge sometimes takes place onshore or, in many cases, from the gangway or Zodiac. All participants wear a tethered harness and plunge into the polar waters from the side of Zodiac or safety of the gangplank cheered on, of course, by fellow passengers and Expedition Team.

Safety is paramount—the onboard physician always attends the Polar Plunge. Guides in survival gear circle the area in Zodiacs as guests take their turn jumping or cannon-balling into the polar waters.
Hiking
Hiking in the polar regions differs from your typical trail experience. Here, in a tree-less terrain, you are the tallest figure on the landscape as you walk over spongy tundra, crusty snow or sandy beaches in remotes parts of the Arctic and Antarctica. Stepping ashore anywhere in the polar regions means you're not a distant observer.

Our organized hikes range from short jaunts to the top of lookouts or visits to see wildlife or longer walks of several kilometers over ice and rock and snow. Hiking excursions may last from two to three hours with plenty of time for photographs of wildlife, learning moments from your experienced guides, or just time to stand back and admire the incredible polar surroundings.

No experience is necessary but participants should be able to get in and out of a Zodiac and walk on uneven terrain. Hiking options are tailored to all interests and abilities, from those who want to contemplate the landscape in silence to photographers who want that perfect image to energetic travelers who want to summit a peak in the hopes of seeing wildlife in their natural habitat.
DAYS 8 – 9: CROSSING THE DRAKE PASSAGE
---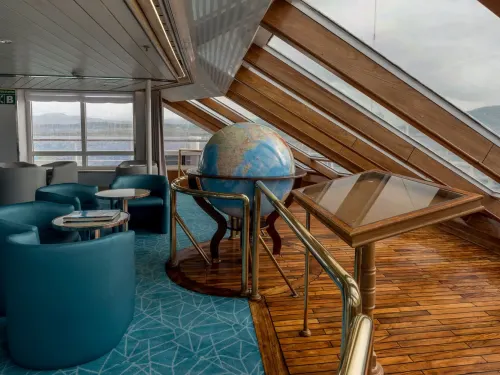 Final Presentations by Your Expedition Team
The journey back across the Drake Passage provides you with some final opportunities to enjoy the crisp Antarctic air. Spend time on the deck watching for seabirds and scouting for whales, enjoy a few final presentations by your Expedition Team or simply relax and reminisce about your experiences.
Daily Summary
Tour: Final Presentations by Your Expedition Team
DAY 10: DISEMBARKATION IN USHUAIA
---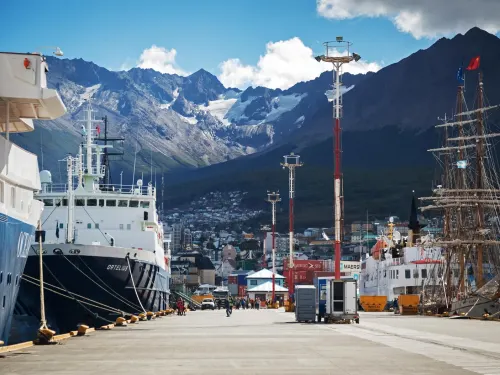 Your cruise program ends on arrival back to Ushuaia this morning. You may choose to stay here for a night or two, tour the nearby parks, fly onward to Buenos Aires, or extend your time in this stunning part of the world and take a cruise through the fjords or southern Argentina, around the cape to Punta Arenas, Chile. The choice is yours. We can book any of these options and more for you to complete your travel program.
DAY 7: ALL ABOUT THE ANIMALS
---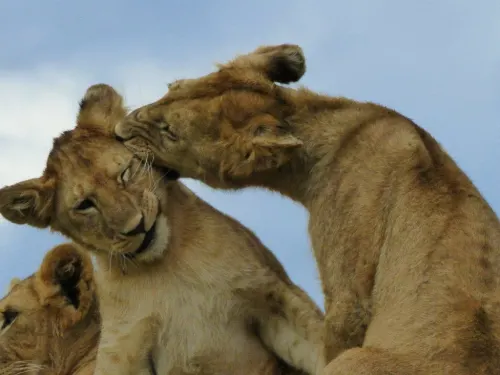 Game Drives
You will experience two game drives today. Drives are scheduled for early morning and late afternoon, in the cool of the day, when animals are most active. Enjoy an early breakfast, or take it along as a picnic. You will return to the camp mid-morning, in time for a satisfying lunch. After a relaxing afternoon reveling in the luxuries at Sayari, head out for a second drive. Arrive back at camp to wind down with dinner under the stars.
Daily Summary
Activity: Game Drives
Accommodation: Asilia Sayari Camp – Luxury Tented Suite
Meals: B, L, D
DAY 8: A DIFFERENT PERSPECTIVE
---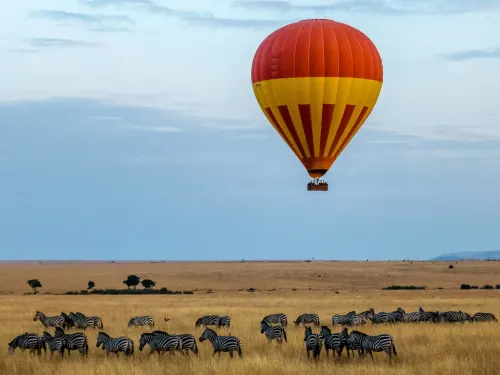 The Great Migration
Enjoy another day of wildlife viewing in the fascinating Serengeti. One of the Seven Natural Wonders of Africa, The Great Migration has been described as "the greatest wildlife show on earth". Marvel as more than 2 million wildebeest, along with zebra and gazelle, return to Tanzania's Serengeti plains from Kenya's Masai Mara. What better way to experience the full scope of this phenomenon than viewing it from a hot air balloon? Although listed as an optional activity, this adventure is a must in order to gain true perspective of the magnitude of this breathtaking event.
Daily Summary
Tour: The Great Migration
Accommodation: Asilia Sayari Camp – Luxury Tented Suite
Meals: B, L, D
DAY 9: MOVING ON TO NGORONGORO
---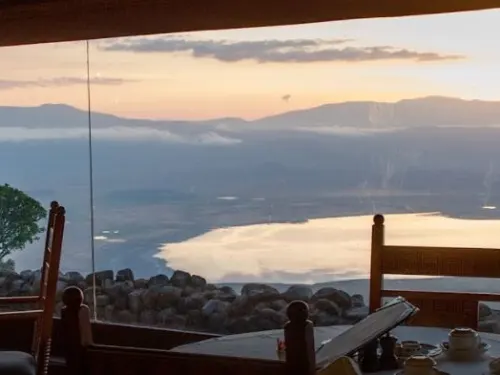 Today you will share a transfer to Kogatende airstrip for Auric Air flight to Manyara at 10:30am, arriving at 11:50am. (Flight booked by Ranger) You will be met by a Ranger for the drive to stunning Ngorongoro Serena Lodge with its spectacular crater views. Upon arrival you will be served lunch, followed by an afternoon visit to Olduvai Gorge. Then it is onwards to Ngorongoro Farmhouse Valley Lodge for dinner and an overnight.
Located in the Great Rift Valley that stretches across East Africa, Olduvai Gorge is an important archaeological site of early human occupation. Excavation and research programs here have helped to further understanding of the history of mankind.
Daily Summary
Transportation: Departure
Accommodation: Ngorongoro Farmhouse Valley Lodge – Room with Private Terrace
Meals: B, L, D
DAY 10: CRATER TOUR
---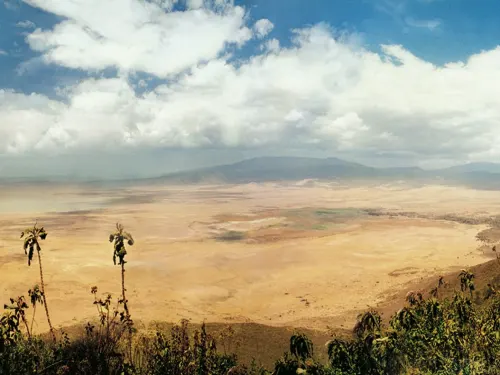 Ngorongoro Crater Tour
Today you will experience the wonder of a visit to Ngorongoro Crater. This UNESCO World Heritage Site is renowned for animal viewing. The crater is actually a volcanic caldera formed millions of years ago. Today its flat floor is covered in nutritious grasses, offering sustenance for the many species of wildlife that call it home. In particular a large population of black rhinos may be found here.
Daily Summary
Activity: Ngorongoro Crater Tour
Accommodation: Ngorongoro Farmhouse Valley Lodge – Room with Private Terrace
Meals: B, L, D
DAY 11: MASAI VILLAGE AND GAME DRIVE
---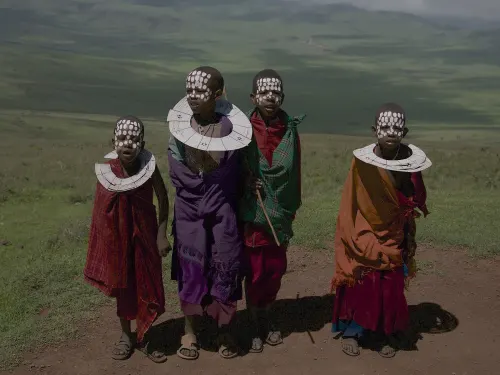 Masai Village
This morning visit a Masai village. You will then travel onwards to the beautiful and unique Tarangire Kuro Tree Lodge for lunch, where you will spend the rest of the day. Enjoy an afternoon game drive.
The Masai of East Africa are a semi-nomadic people, known for distinctive dress and customs. Along with the native Maa language, English and Swahili are widely spoken. A visit to a Masai village is a special experience. Guests are warmly welcomed, often with music and dance, and are shown the tribe's traditional way of life.
Meals: Breakfast
Daily Summary
Activity: Masai Village
Accommodation: Tarangire Kuro Tree Lodge – Luxury Tent
Meals: B, L, D
DAY 12: RELAXATION AWAITS
---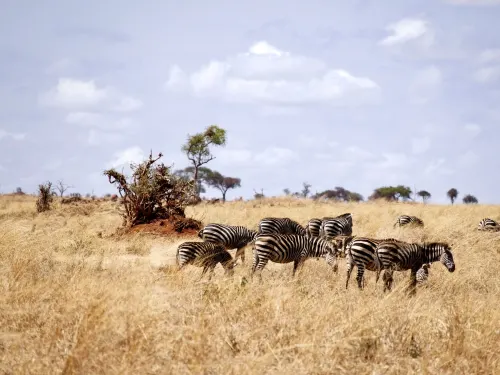 Enjoy one final morning game drive, then say farewell to the animals and transfer to Arusha for lunch. You will depart from Arusha airport for flight to Zanzibar at 1pm, arriving at 2:30pm. (Flight booked by Ranger.) Upon arrival you will be transferred to the enchanting Nungwi Dreams for 3 nights. This all-inclusive property is the perfect setting for you to unwind.
Daily Summary
Transportation: Departure
Accommodation: Nungwi Dreams Hotel – Beachfront Room
Meals: B, L, D
DAY 13: EXPLORE ZANZIBAR
---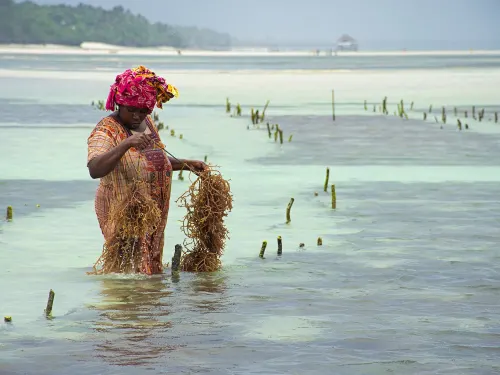 Beach Days
Enjoy the breathtaking surroundings as you explore this tropical paradise. Known locally as part of the "Spice Islands", Zanzibar produces black pepper, cinnamon, nutmeg, and cloves. Having a vibrant marine ecosystem, another important contributor to the economy is fishing. The abundance of spices and availability of fresh fish promises flavourful cuisine.
Daily Summary
Activity: Beach Days
Accommodation: Nungwi Dreams Hotel – Beachfront Room
Meals: B, L, D
DAY 14: PURE RELAXATION
---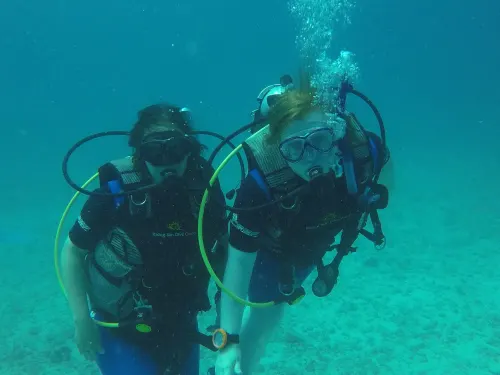 Sun, Sand, and Water
Zanzibar's clear blue waters and abundant marine life beckon visitors to explore the depths. Discover a coral reef off the southeast coast, or simply relax on one of the fine white sandy beaches. Indulge your senses in all this beautiful destination has to offer.
Daily Summary
Activity: Sun, Sand, and Water
Accommodation: Nungwi Dreams Hotel – Beachfront Room
Meals: B, L, D
DAY 15: CARRY YOUR MEMORIES HOME
---
Today you will be transferred to Zanzibar airport to begin your journey home. As the sun sets on your African adventure, remember it will rise again to create new memories.
Daily Summary
Transportation: Departure
Meals: B
TRAVEL DETAILS
Getting to the Antarctic can be just as much fun as being there. There are multiple travel options you can add to your cruising adventure. Some suggestions are Introduction to Buenos Aires; Santiago Head Start; Easter Island – World's Most Remote Inhabited Island and Experience Igazu Falls. Programs may be combined if schedules allow.
Pre and Post-Trip Options: Add an extra rush of adrenaline to your expedition by choosing from a wide range of optional adventure activities to experience the 7th Continent in a more personal way. Some of the available options are Camping, Cross-Country Skiing, Kayaking, Mountaineering and Stand-Up Paddleboarding. Ask us for details and prices for the available options on your cruise date. Adventure Options: On the cruises departing from Buenos Aires you spend one less day exploring the South Shetland Islands and Antarctic Peninsula. The cruise programs from Buenos Aires include overnight accommodation in Buenos Aires on Day 1, a group flight from Buenos Aires to Ushuaia on Day 2 and a group flight from Ushuaia to Buenos Aires on the last day. Day 1 will be your day of arrival to Buenos Aires, any time that day. This is a splendid city, known for its soaring architecture and rich European history. Transfer independently to the group hotel where you will spend the night. On the morning of Day 2, after breakfast, the group will transfer from the hotel to the Buenos Aires airport and fly to Ushuaia as a group and then back to Buenos Aires on a group flight on the final day. This is a great option if you don't want any extra time in Ushuaia before or after your cruise. Duration Options:
One night's hotel accommodation in Buenos Aires, with breakfast
Group transfer from the hotel to the airport in Buenos Aires
Charter flight from the Buenos Aires international airport to Ushuaia, and return
Group transfer from the Ushuaia airport to the ship, and return
Combined airport transfer and express bus tour of Tierra del Fuego National Park after disembarkation
This trip also has an option of departing from/returning to Buenos Aires. A Buenos Aires transfer package is offered and will be quoted as an add-on to your cruise program. It includes:
Call for dates and prices

Not sure what to pack? Watch this video on Packing for the Polar Regions to get an idea! Important reminder: Embracing the unexpected is part of the legacy – and excitement – of expedition travel. There are no guarantees that we can achieve everything we set out to accomplish. A measure of flexibility is something all of us must bring to a voyage. There are nearly 200 recognized sites in the Antarctic Peninsula and South Shetlands and the places mentioned above may be changed to others equally as interesting. Disclaimer: We do our utmost to ensure that information posted on our website is correct at the time of publication, however trip details are subject to change without notice by the suppliers and operators involved. We update the information as soon as possible when changes are advised to us, however, we cannot assume responsibility for such changes made by the suppliers and operators.