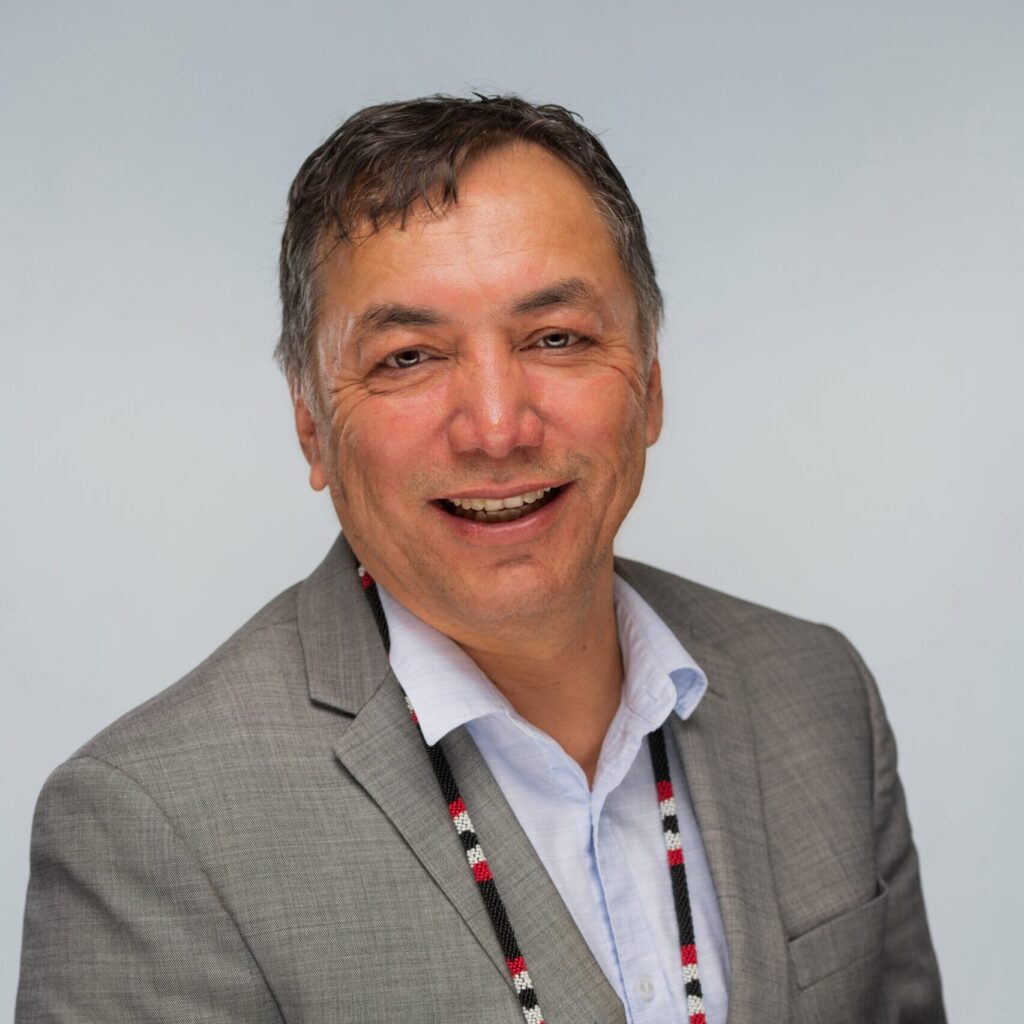 Served as both Chief and Council member of the Long Plain Government for 26 years. Under his leadership, Long Plain garnered national attention for its governance and business vision.
Instrumental in the economic growth of Long Plain through its Arrowhead Development Corporation. Long Plain has won numerous economic awards locally, provincially, and nationally under his leadership.
Now retired from politics, he is the current President of the Tribal Council Investment Group (TCIG) and Chair of the Board of Indigeno Travel.
As the former Treaty 1 Spokesperson, and President of the Treaty One Development Corporation, Dennis' major accomplishment was to secure Naawi-Oodena, formerly known as Kapyong Barracks, which will become the largest urban reserve in Canada.
Dennis Meeches is also an accomplished recording artist and is well known throughout the powwow trail as an old-style grass dancer & singer.
FRENCH
DENNIS MEECHES | CEO
Première Nation de Long Plain
Dennis Meeches est une figure bien connue et respectée au Manitoba et dans l'ensemble du Canada. Il a été tour à tour chef et membre du conseil du gouvernement de Long Plain pendant 26 ans. Sous sa gouverne, Long Plain a attiré l'attention de toute la nation pour sa gouvernance et sa vision des affaires.
M. Meeches a joué un rôle de premier plan dans le développement économique de Long Plain, par l'entremise de sa société Arrowhead Development Corporation. Long Plain a remporté de nombreux prix économiques localement ainsi qu'à l'échelle provinciale et nationale sous sa direction. Aujourd'hui retiré de la vie politique, il occupe actuellement les fonctions de président du Tribal Council Investment Group (TCIG) et président du conseil d'administration d'Indigeno Travel.
La principale réalisation de M. Meeches à titre d'ancien porte-parole du Traité no 1 et président de la Treaty One Development Corporation a été de conclure un accord concernant Naawi-Oodena, anciennement connue sous le nom de Kapyong Barracks, qui deviendra la plus grande réserve urbaine du Canada.
Dennis Meeches est également un artiste exécutant accompli; ses talents d'interprète de la danse des herbes sacrées et de chanteur à l'ancienne sont aussi bien connus de la scène des pow-wow.